PLASTIC SAND TILE MACHINE/ Roof and Pavement Tiles from Plastic Waste/Recycled Plastic basin/Recycled Plastic Pots
PLASTIC SAND TILE MACHINE/ Roof and Pavement Tiles from Plastic Waste/Recycled Plastic basin/Recycled Plastic PotsA PE sand brick hydraulic press is a machine used to produce PE (polyethylene) sand br
whatsapp:+8613562463338
Product Details
PLASTIC SAND TILE MACHINE/ Roof and Pavement Tiles from Plastic Waste/Recycled Plastic basin/Recycled Plastic Pots
A PE sand brick hydraulic press is a machine used to produce PE (polyethylene) sand bricks. It utilizes a hydraulic system to provide power and pressure. The machine consists of several main components:
Hydraulic system: The hydraulic system includes a hydraulic pump, hydraulic cylinder, and related pipelines. The hydraulic pump generates pressure and delivers hydraulic oil to the hydraulic cylinder. Pressure control and regulation are achieved through hydraulic valves.
Mould: The mould is a crucial part of the machine used for shaping the bricks. It is typically made of metal and designed to the desired shape and size. The mould contains the pattern and texture of the brick.
Pressure adjustment device: The hydraulic press is equipped with a pressure adjustment device to regulate the pressure applied to the PE sand during the moulding process. This allows for control over the density and strength of the bricks.
Control system: The hydraulic press is equipped with a control system to monitor and control the entire moulding process. The control system can adjust parameters such as pressure, time, and temperature to ensure consistent quality and uniformity of the bricks.
The working principle of manufacturing PE sand bricks using a hydraulic press is as follows:
Preparation: The processed PE sand and other additives (such as pigments, reinforcing agents, etc.) are mixed thoroughly and placed into the mould.
Hydraulic moulding: The mould filled with PE sand is placed into the hydraulic press. The hydraulic pump starts operating, providing pressure through the hydraulic system. The hydraulic cylinder applies pressure to the mould, exerting pressure on the PE sand.
Moulding process: The pressure allows the PE sand to fill the gaps in the mould and tightly bind together. The pressure and moulding time can be adjusted as needed to achieve the desired density and strength of the bricks.
Curing and demoulding: After a specified period of pressure application, the hydraulic press stops working. The bricks undergo curing within the mould, typically requiring a certain amount of time. Once curing is complete, the mould opens, and the formed bricks are removed.
A PE sand brick hydraulic press enables efficient production of PE sand bricks with consistent quality and shape. It finds wide applications in the construction and decoration industries.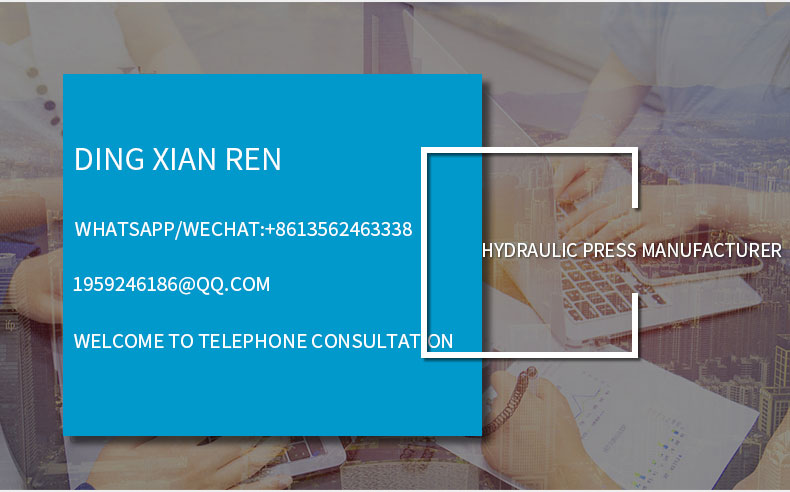 Pre: None Next:None
Related Tags